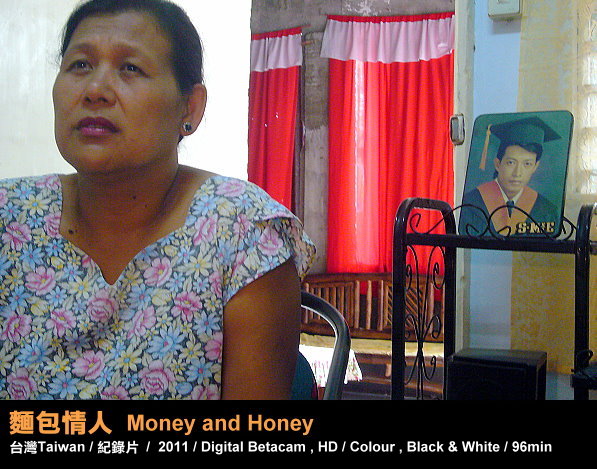 Money and Honey depicts the lives of Filipina caregivers who look after the elderly in a nursing home in Taiwan. Being away from their loved ones, the migrant workers, as well as the elderly suffer from homesickness. In the flow of life, stories of joy and sorrow take place.
As mothers and wives, these female caregivers sacrifice their freedom, suppressing homesickness and sexual desire. They venture into the concrete jungle of Taipei, for their family, their children's education, and their dream house. Ironically, in doing so, they drift further and further away from their families. What price do they have to pay for love and bread? Will their dreams ever come true? In longing do we taste the flavors of Money and Honey…
Starting out as family of the elderly, the Director, Jasmine LEE Ching-hui, developed a moving and unique friendship with the characters. Crossing national borders, the Director craftily uses the camera as she transforms into a messenger between the migrant workers and their families, relaying their innermost feelings and thoughts.
The film began shooting in 1998 ─ an accumulation of 13 years of adventure, creativity, and precarious journey to the exploration of life itself. This documentary is the chant of wanderers ─ the chant of millions of migrant Filipino workers. Combining poetry, animation, and music, it uses subtle yet touching film artistry to convey the innermost soul and desires of the film's characters.