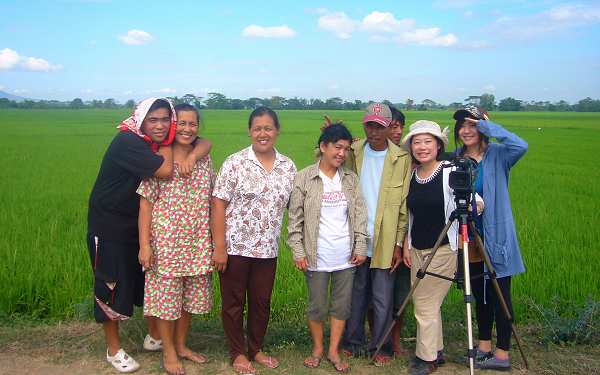 ■ Director & Producer & Cinematographer∕Jasmine LEE Ching-hui (Link)
Jasmine LEE Ching-hui has been working on documentaries for seventeen years and has won many awards including the first prize at the International Women's Film Festival in Seoul.
■ Executive Producer∕ HUANG Yu-shan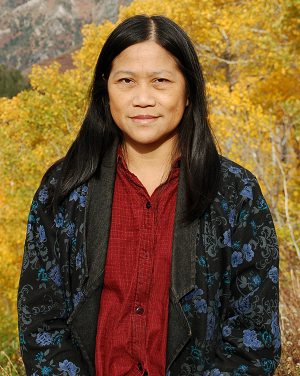 HUANG Yu-shan graduated from the Department of Western Languages and Literature of Cheng-Chi University in 1976. Since then, she had worked as editor, script girl, and film critic. In 1982, she took a master's degree in Cinema Studies at New York University. Being back to Taiwan, she has engaged in marking documentaries, Feature films, teaching, and script writing, film directing. At present, she is associate professor of the Graduate Institute of Animation and Film Art of National Tainan University of the Arts. Asia film, Independent Filmmaking, Film Culture & Industry are in her realm of research. Her works of film and education are always deeply concerned for the female. She is also the founder of Taiwan Women's Film Festival. Her feature films include: Autumn Tempest, Twin Bracelets, Spring Cactus, The Strait Story, and The Song of Chatian Mountain, etc.
■ Post-Production Producer∕LIN Chien-hsiang
LIN Chien-hsiang is an experienced producer. He has participated in more than 100 film productions, and the films that he produces have been screened at renowned channels such as the Public Television, National Geographic, and Discovery. The films of Mickey CHEN are estimated to have been viewed by tens of thousands of people.
■ Editor∕CHEN Po-wen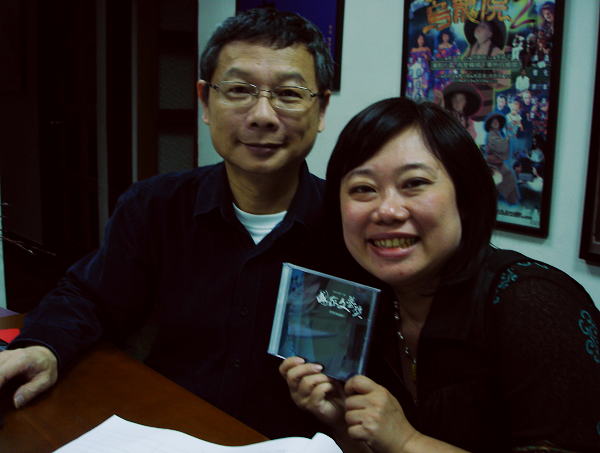 CHEN Po-wen is an award-winning editor who has worked with Edward Yang and Te-Sheng WEI.
■ Music∕Nityalila Saulo(Link)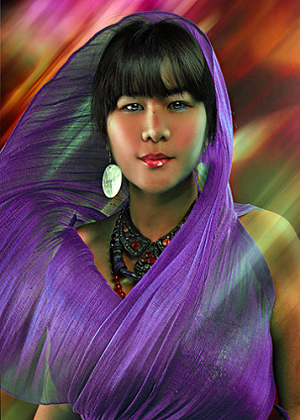 Nityalila Saulo is a musician / singer-songwriter. She was born and raised in a family of Yoga practitioners and vegetarians. Her lyrics are highly influenced by the Vedic and the Filipino culture that speaks about her heritage, essence, function, and position in life. Her music is rooted in folk infused with rock and world music.
Nityalila Saulo was nominated Best Performance by a New Female Recording Artist at the 2008 Awit Awards, a prestigious award-giving body, spearheaded by PARI (The Philippine Association of the Record Industry, Inc.), that gives recognition to Filipino performing artists and people behind the making of Filipino recorded music.
Nityalila (Band) was born out of the realization that artists and musicians have the "powers" to empower, educate, and inspire the people, especially the youth, towards embracing our own culture and from there, creating original art forms and music.
■ Sound∕YU Cheng-hsien, Jay-Rey Digital Studio Co., Ltd.
■ Animation Supervisor∕ HUNG Jung-tse
■ Animation∕ CHUANG Hsin-yi , LIN Jia-yi
■ Art Design∕ CHEN Wan-ping
■ Continuity Coordinator∕Louella Reyes
■ TC∕Taipei Postproduction
■ Translation∕Farah Cunanan
■ Subtitles Editors∕David Frazier & James Callow & Michelle Wu
■ Subtitles∕ CHANG Jui-tzu
■ Production Company∕Money and Honey Film Company
■ Sales Company∕Swallow Wings Films Company